(49) 2935 - 3 390 375
Europaweite Lieferung
Europaweite Lieferung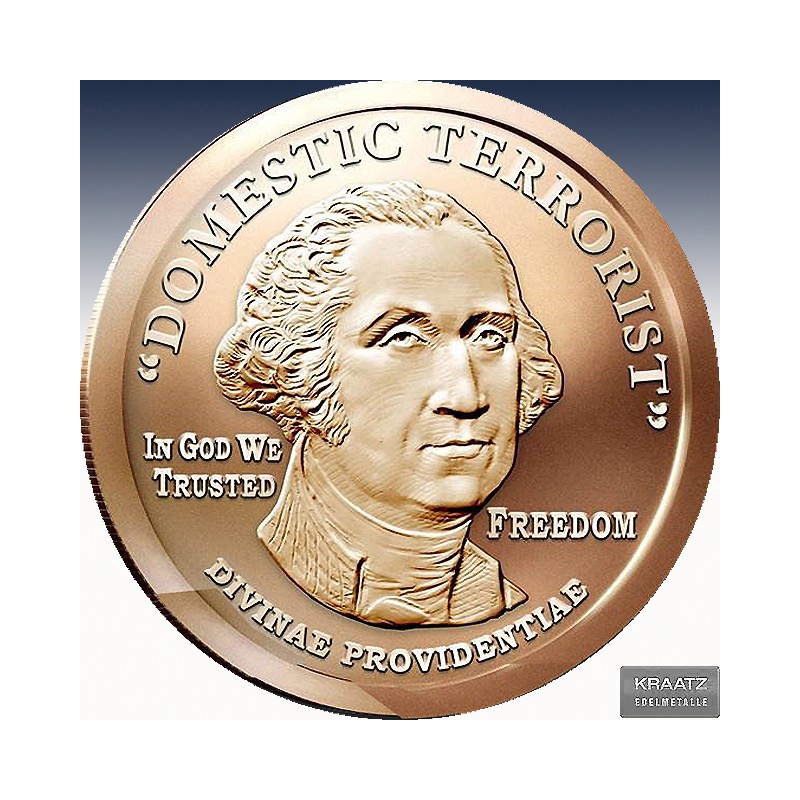  
1 x 1 oz Copperround Silver Shield "George Washington - MiniMintage 2017" -BU-
| | | |
| --- | --- | --- |
| Hersteller: |   | Silver Shield |
| Steuersatz: |   | 19% |
| Prägung: |   | Stempelglanz |
| Stückelung: |   | 1 x 1 Unze |
| Material: |   | Kupfer |
| Feinheit: |   | 999/1000 |
| Gewicht: |   | 28.349 Gramm |
| Verpackung: |   | zip-Tüte |
| Durchmesser: |   | 39 mm |
| Auflage: |   | 693 Stück |

Lieferbedingungen (bearbeiten im Modul "Kundenvorteile")

Rücksendebedingungen (bearbeiten im Modul "Kundenvorteile")
1 x 1 Unze (oz) Copper Round Silver Shield
"George Washington - MiniMintage 2017"
Diese Copperround ist mit einer der außergewöhnlichen Sammlung von "Silver Shield Group LLC." und dem Design von Chris Duane.

Die Minimintage Serie ist zeitlich begrenzt! Die neue Ausgabe wird dann entsprechend der Verkaufzahlen des Motives von Golden State Mint Produziert.

Steigen Sie ein und kaufen Sie sich eines oder mehrere dieser begehrten Sammlerstücke!
This is the first of a huge new Silver Shield Series, The Presidents of the United States, that will take many years to complete.

This series will give us a different perspective on the men that shaped this country, from a very unique Silver Shield perspective. I think the sculpts are superior than any of the US Mint rendering of the Presidents but will have a deeper meaning as we see often very anti-establishment quotes from the men that reached the highest office in the land.

The series starts with perhaps the most controversial of the series of calling George Washington a "Domestic Terrorist". There is a very subversive movement that is gaining momentum of demoralizing and vilifying the Founding Fathers. If this continues, these collectivists will strip this nation of the ideals set about in the Constitution and eventually will tear down the statues of the men that made America possible.
Jede dieser wunderschönen Copper Round enthält 999/1000 Feinkupfer und wurde im wunderschönem "Brilliant uncirculated" geprägt.
Pro Einheit mit 20 Münzen erfolgt die
Lieferung im Original - Münztube ohne Kapseln!
Technische Daten
Jahreszahl

2017