Gold 1.472,75 Eur
Silber 21,46 Eur
Platin 1.016,77 Eur
Palladium 2.377,86 Eur
(49) 2935 - 3 390 375
Europaweite Lieferung
Europaweite Lieferung
Gold 1.472,75 Eur
Silber 21,46 Eur
Platin 1.016,77 Eur
Palladium 2.377,86 Eur
SILBER 15,39 EUR
PLATIN 853,48 EUR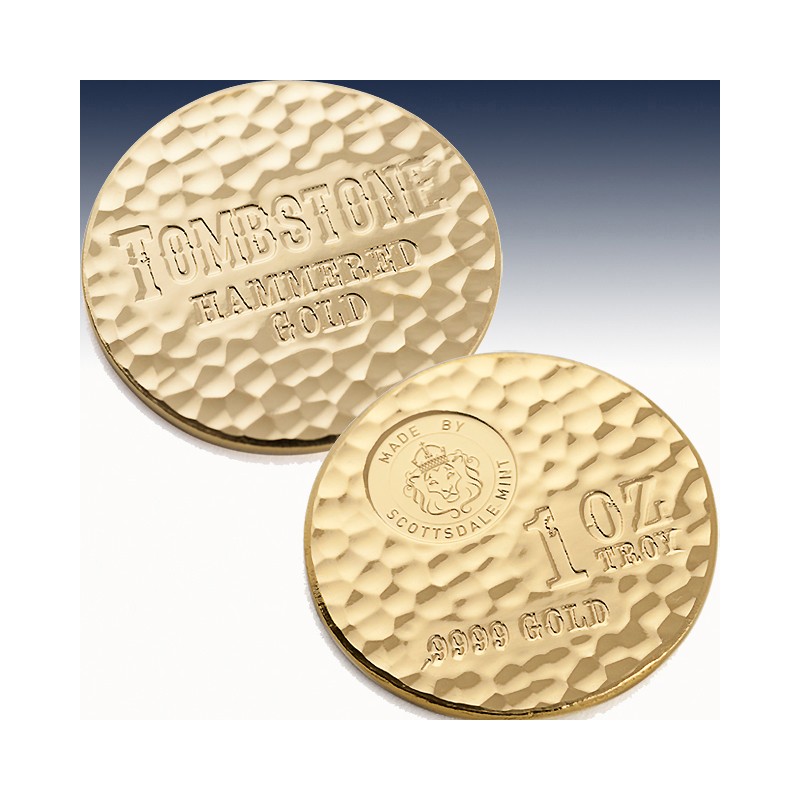  
1 x 1 oz Goldbarren Scottsdale Mint "Tombstone Hammered" -BU-
Herkunft:     Scottsdale
Nennwert:     -
Prägung:      Stempelglanz
Stückelung: 1 x1 oz
Material:      Gold
Feinheit:      999/1000
Gewicht:      31,103 Gramm
Verpackung: Stoffbeutel
Steuersatz:    Steuerfrei
1 x 1 Unze (oz) Scottsdale Mint "Tombstone Hammered"
Dieser Goldbarren ist exquisit geprägt und von hochwertiger Prägequalität.
Own a piece of the Old American West with a hammered gold piece crafted in the historic nostalgia of the infamous town of Tombstone, Arizona, "The Town Too Tough to Die." These 1 troy ounce solid gold rounds are crafted to be unique and each one varies just a touch. Slightly different shapes, textures, and personality. Included is a Certificate of Authenticity from the Scottsdale Mint and a mining-inspired money bag.
Gold hat seit Jahrtausenden eine magische Anziehungskraft auf die Menschheit und auch Sie werden an dieser Magie teilhaben, wenn Sie diesen formschönen und reinen Goldbarren in der Hand halten.
Technische Daten
Gewicht

31.103

Material

Gold

Preis-Addition

100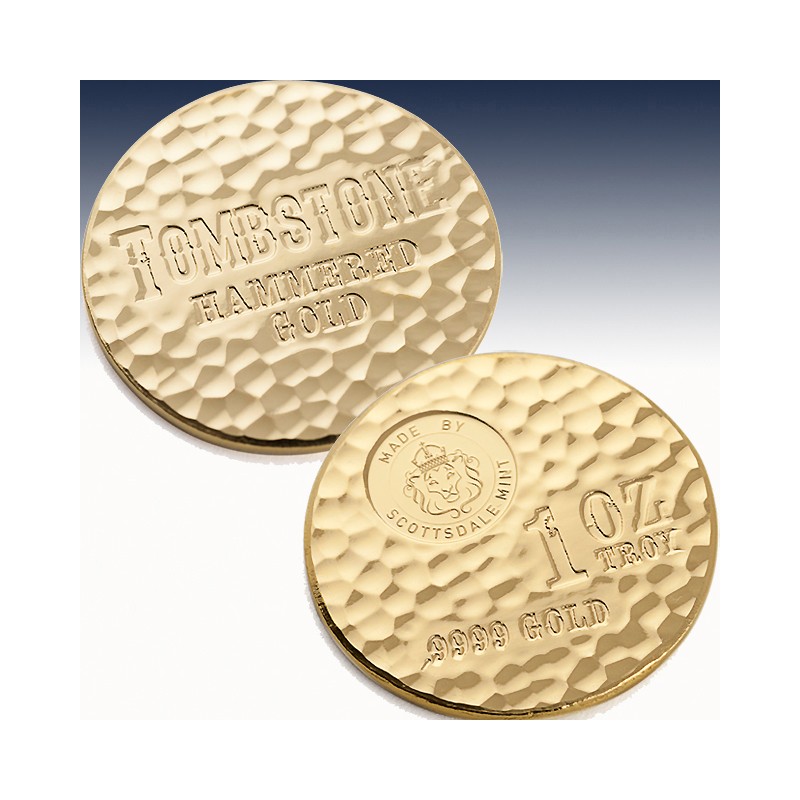 Herkunft:     Scottsdale
Nennwert:     -
Prägung:      Stempelglanz
Stückelung: 1 x1 oz
Material:      Gold
Feinheit:      999/1000
Gewicht:      31,103 Gramm
Verpackung: Stoffbeutel
Steuersatz:    Steuerfrei