Gold 1.748,00 Eur
Silber 20,61 Eur
Platin 907,24 Eur
Palladium 1.864,50 Eur
(49) 2935 - 3 390 375
Europaweite Lieferung
Europaweite Lieferung
Gold 1.748,00 Eur
Silber 20,61 Eur
Platin 907,24 Eur
Palladium 1.864,50 Eur
SILBER 15,39 EUR
PLATIN 853,48 EUR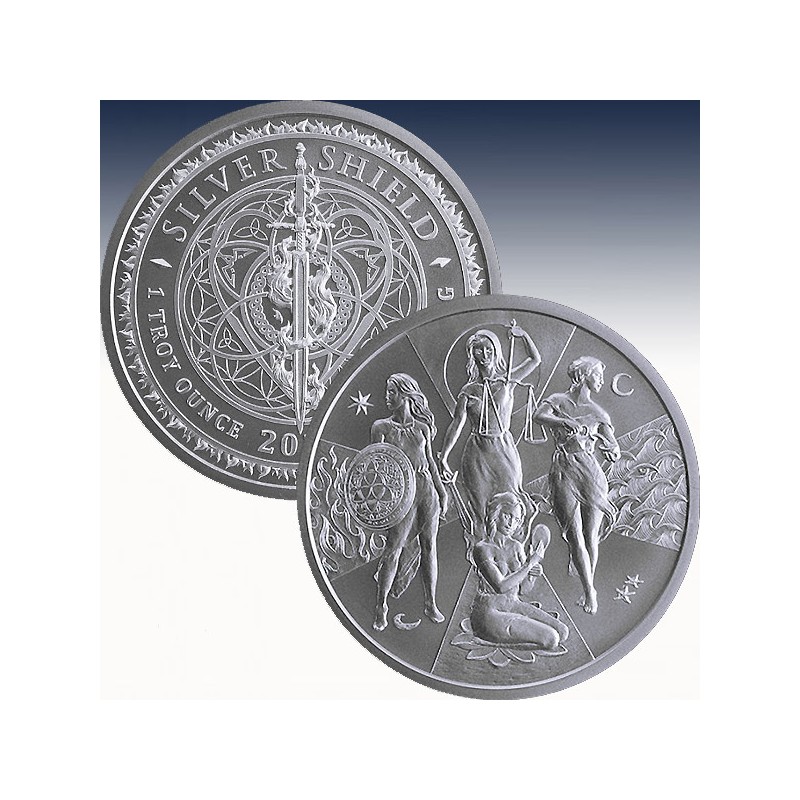  
1 x 1 oz Silverround Golden State Mint "Rising Virtues 2021" -BU-
| | | |
| --- | --- | --- |
| Hersteller: |   | GSM |
| Steuersatz: |   | 19% |
| Prägung: |   | Stempelglanz |
| Stückelung: |   | 1 x 1 Unze |
| Material: |   | Silber |
| Feinheit: |   | 999/1000 |
| Gewicht: |   | 31,103 Gramm |
| Verpackung: |   | Tasche |
| Durchmesser: |   | 39 mm |
| Auflage: |   |  - Stück |
1 x 1 Unze (oz) Silverround Silver Shield
"Rising  Virtues 2021"
Diese Silverround ist mit einer der außergewöhnlichen Sammlung von "Silver Shield Group LLC." und dem Design von Chris Duane.

Jede neue Minimintage Serienausgabe ist zeitlich begrenzt ! Die neue Ausgabe wird dann entsprechend der Verkaufzahlen des Motives von Golden State Mint Produziert.
Rising Virtues symbolizes the new virtues for a New Silver Age of Humanity.
Any views and opinions expressed on this page are not those held by Golden State Mint. The promotional material for this item has been supplied by the designer of this collection. All data and information provided is intended solely for informative purposes and is not intended to be considered individualized advice or investment recommendations. You understand that you are using any and all information available on or through this site at your own risk.
Einzigartig in ihrer Art und bereits jetzt schon Kult in den Vereinigten Staaten.
Jede dieser wunderschönen Silverround enthält 999/1000 Feinsilber und wurde im feinsten "Brilliant uncirculated" geprägt.
Pro Einheit mit 20 Münzen erfolgt die
Lieferung im Original - Münztube ohne Kapseln!
Technische Daten
Gewicht

31.103 g

Material

Silber

Jahreszahl

2021

Preis-Addition

7.2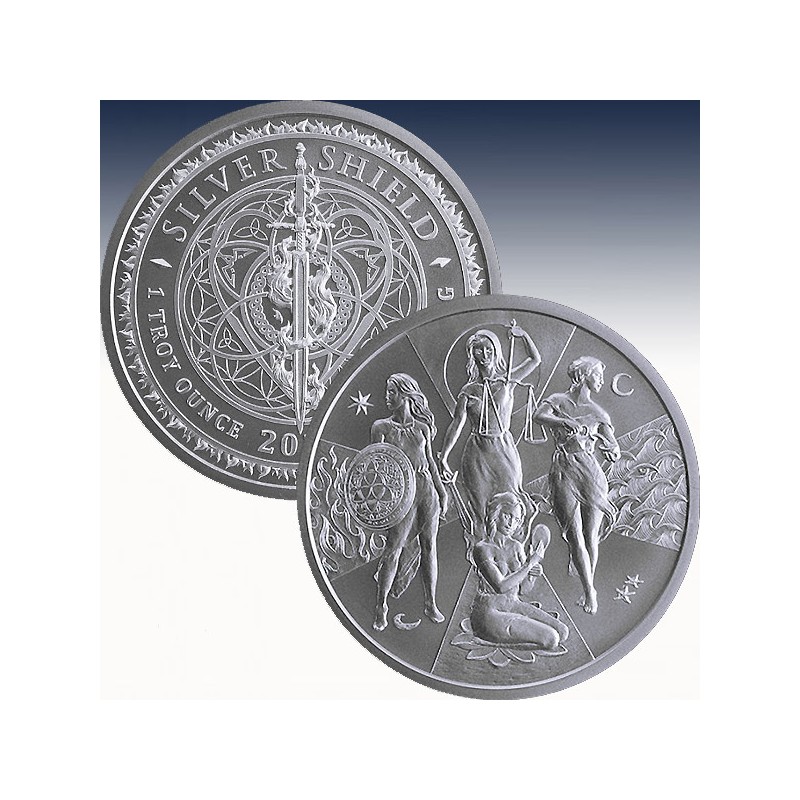 | | | |
| --- | --- | --- |
| Hersteller: |   | GSM |
| Steuersatz: |   | 19% |
| Prägung: |   | Stempelglanz |
| Stückelung: |   | 1 x 1 Unze |
| Material: |   | Silber |
| Feinheit: |   | 999/1000 |
| Gewicht: |   | 31,103 Gramm |
| Verpackung: |   | Tasche |
| Durchmesser: |   | 39 mm |
| Auflage: |   |  - Stück |