Gold 1.817,35 Eur
Silber 22,05 Eur
Platin 958,79 Eur
Palladium 1.302,75 Eur
(49) 2935 - 3 390 375
Europaweite Lieferung
Europaweite Lieferung
Gold 1.817,35 Eur
Silber 22,05 Eur
Platin 958,79 Eur
Palladium 1.302,75 Eur
SILBER 15,39 EUR
PLATIN 853,48 EUR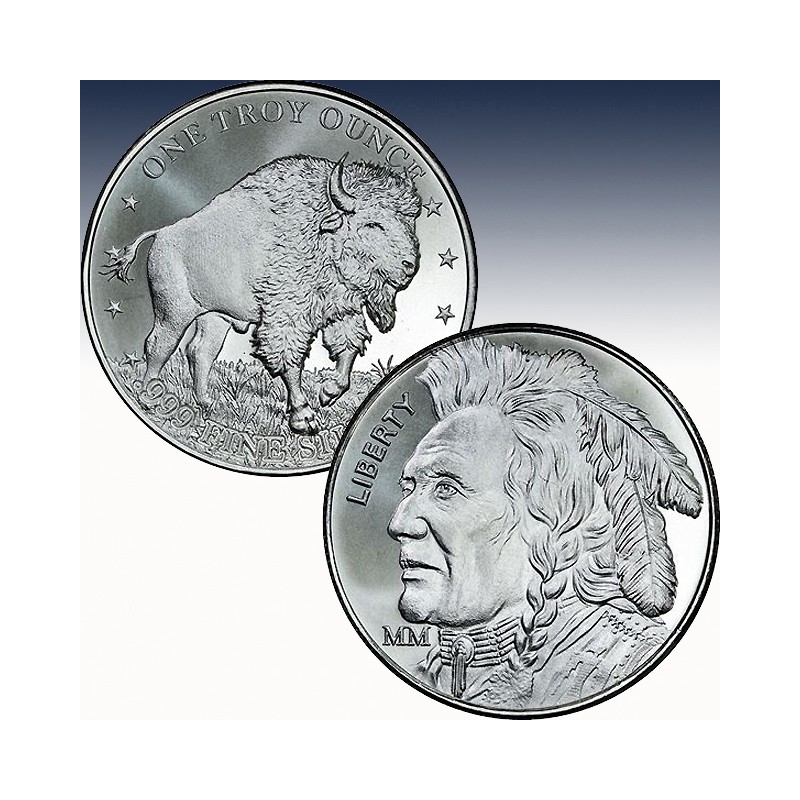  
1 x 1 oz Silverround Mason Mint "Buffalo Series2" -BU-
| | | |
| --- | --- | --- |
| Hersteller: |   |  Mason Mint |
| Steuersatz: |   | 19% |
| Prägung: |   | Stempelglanz |
| Stückelung: |   | 1 x 1 Unze |
| Material: |   | Silber |
| Feinheit: |   | 999/1000 |
| Gewicht: |   | 31,103 Gramm |
| Verpackung: |   | zip-Tüte |
| Durchmesser: |   | 39 mm |
1 x 1 Unze (oz) Silverround Mason Mint "Atlantis - Mythical Cities Series"

There are a handful of classic images and designs in numismatics that tend to reappear on privately minted silver bullion, especially silver rounds.
n exciting new version of the Buffalo silver round is now available from Mason Mint. This unique and enhanced new design offers superior beauty and artistic quality compared to its predecessors. Each
1 oz Silver Buffalo Round Mason Mint - Series 2
contains 1 troy ounce of pure silver and is .999 fine.
Product Highlights
Exclusive product from Mason Mint
Original new design on classic theme
1 troy oz actual silver weight
Struck from .999 fine silver (99.9% pure)
More dynamic and detailed design
Priced at low premium over spot
Available in bulk quantities
Mason Mint is an ISO-certified facility
Jede dieser wunderschönen Silverround

enthält

999/1000

Feinsilber und wurde im wunderschönem Brilliant uncirculated geprägt.
Technische Daten
Gewicht

31.103

Material

Silber

Preis-Addition

7.5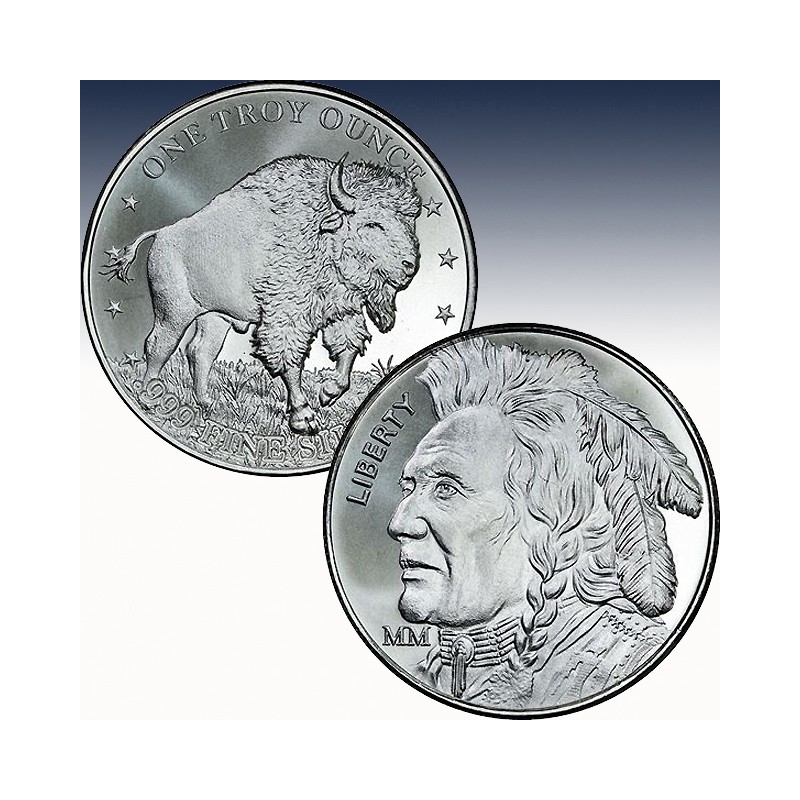 | | | |
| --- | --- | --- |
| Hersteller: |   |  Mason Mint |
| Steuersatz: |   | 19% |
| Prägung: |   | Stempelglanz |
| Stückelung: |   | 1 x 1 Unze |
| Material: |   | Silber |
| Feinheit: |   | 999/1000 |
| Gewicht: |   | 31,103 Gramm |
| Verpackung: |   | zip-Tüte |
| Durchmesser: |   | 39 mm |