Gold 1.817,17 Eur
Silber 22,07 Eur
Platin 959,91 Eur
Palladium 1.303,56 Eur
(49) 2935 - 3 390 375
Europaweite Lieferung
Europaweite Lieferung
Gold 1.817,17 Eur
Silber 22,07 Eur
Platin 959,91 Eur
Palladium 1.303,56 Eur
SILBER 15,39 EUR
PLATIN 853,48 EUR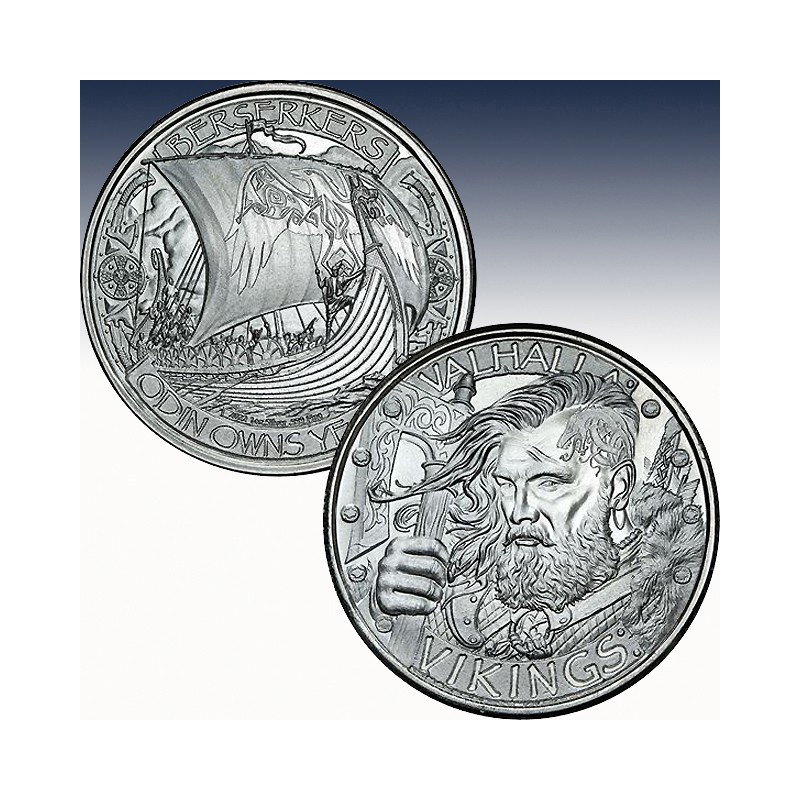  
1 x 1 oz Silverround Mason Mint "Vikings" -BU-
| | | |
| --- | --- | --- |
| Hersteller: |   |  Mason Mint |
| Steuersatz: |   | 19% |
| Prägung: |   | Stempelglanz |
| Stückelung: |   | 1 x 1 Unze |
| Material: |   | Silber |
| Feinheit: |   | 999/1000 |
| Gewicht: |   | 31,103 Gramm |
| Verpackung: |   | zip-Tüte |
| Durchmesser: |   | 39 mm |
1 x 1 Unze (oz) Silverround Mason Mint "Atlantis - Mythical Cities Series"

There are a handful of classic images and designs in numismatics that tend to reappear on privately minted silver bullion, especially silver rounds.
The Vikings 1 oz Silver Round (.999 Pure) is one of the most captivating designs ever released by Mason Mint. It not only features a formidable Viking warrior, but also honors the Norse god Odin's giant entrance hall, Valhalla. The reverse design shows a group of Berserkers setting sail for a battle. We are proud to carry this awesome product from Mason Mint!
Product Details
1 troy ounce of pure silver (actual silver weight)
Struck from .999 fine silver, meaning 99.9% purity
Product of the Mason Mint private refinery
New design in the Mythical Cities series
Brilliant Uncirculated finish (BU)
Jede dieser wunderschönen Silverround

enthält

999/1000

Feinsilber und wurde im wunderschönem Brilliant uncirculated geprägt.
Technische Daten
Gewicht

31.103

Material

Silber

Preis-Addition

7.5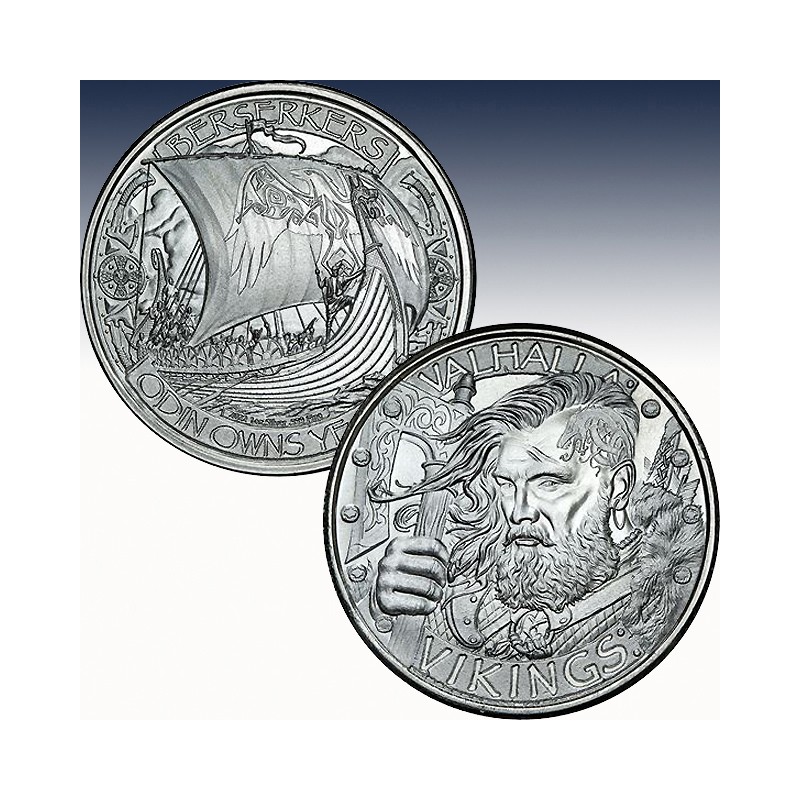 | | | |
| --- | --- | --- |
| Hersteller: |   |  Mason Mint |
| Steuersatz: |   | 19% |
| Prägung: |   | Stempelglanz |
| Stückelung: |   | 1 x 1 Unze |
| Material: |   | Silber |
| Feinheit: |   | 999/1000 |
| Gewicht: |   | 31,103 Gramm |
| Verpackung: |   | zip-Tüte |
| Durchmesser: |   | 39 mm |