Gold 1.817,17 Eur
Silber 22,07 Eur
Platin 959,90 Eur
Palladium 1.303,86 Eur
(49) 2935 - 3 390 375
Europaweite Lieferung
Europaweite Lieferung
Gold 1.817,17 Eur
Silber 22,07 Eur
Platin 959,90 Eur
Palladium 1.303,86 Eur
SILBER 15,39 EUR
PLATIN 853,48 EUR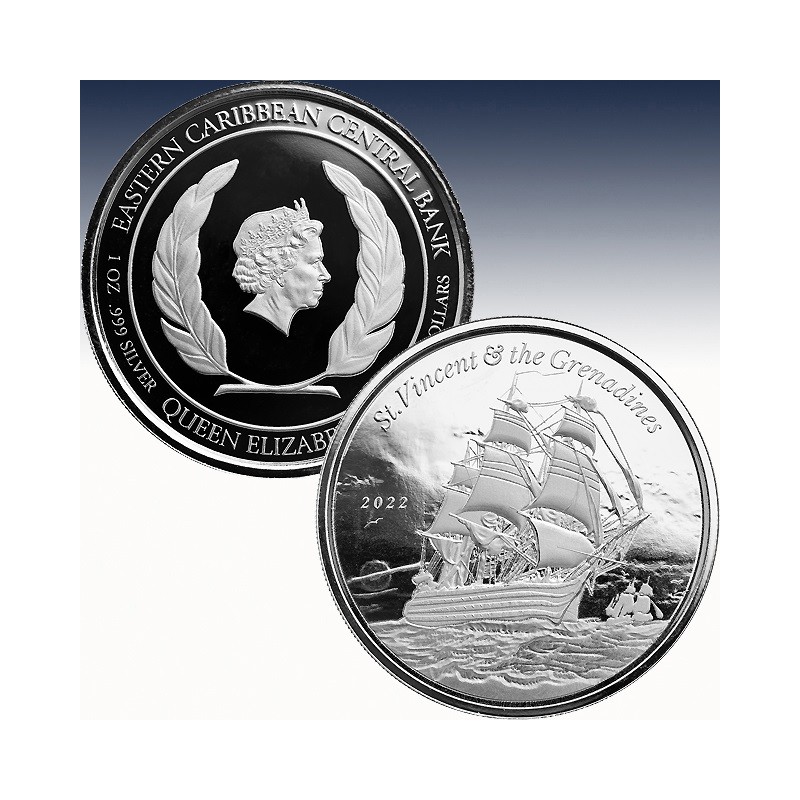  
1 x 1 oz Silbermünze 2$ St. Vincent & the Grenadines "War Ship 2022" -PL-*
| | | |
| --- | --- | --- |
| Herkunftsland: |   | St. Vincent |
| Nennwert: |   | 2$ |
| Prägung: |   | Spiegelglanz |
| Stückelung: |   | 1 x 1 Unze |
| Material: |   | Silber |
| Feinheit: |   | 999/1000 |
| Gewicht: |   | 31,103 gramm |
| Durchmesser: |   |  40,60 mm |
| Auflage: |   | 25.000 Stück |
1 x 1 Unze (oz) Silbermünze 2$ St. Vincent & the Grenadines
"6# War Ship 2022"
Scottsdale Mint, in partnership with the Eastern Caribbean Central Bank (ECCB),


Hergestellt wurde diese wunderschöne Münze von der Prägeanstalt Scottsdale Mint"

Diese Sammlermünze wird als ganze Unze herausgegeben und besteht aus 99,9 Prozent Feinsilber in der Prägung "Proof-Like"!
Diese Silbermünze gilt als gesetzliches Zahlungsmittel in ihren Herausgeberland Grenada.
Geliefert wird dieses besondere "Sammlermünze" in der Originalkapsel.
Die Proof-LIKE Prägung sorgt für ein detailreiches und schön anmutendes Motiv.
Technische Daten
Gewicht

31.103

Material

Silber

Jahreszahl

2022

Preis-Addition

6.5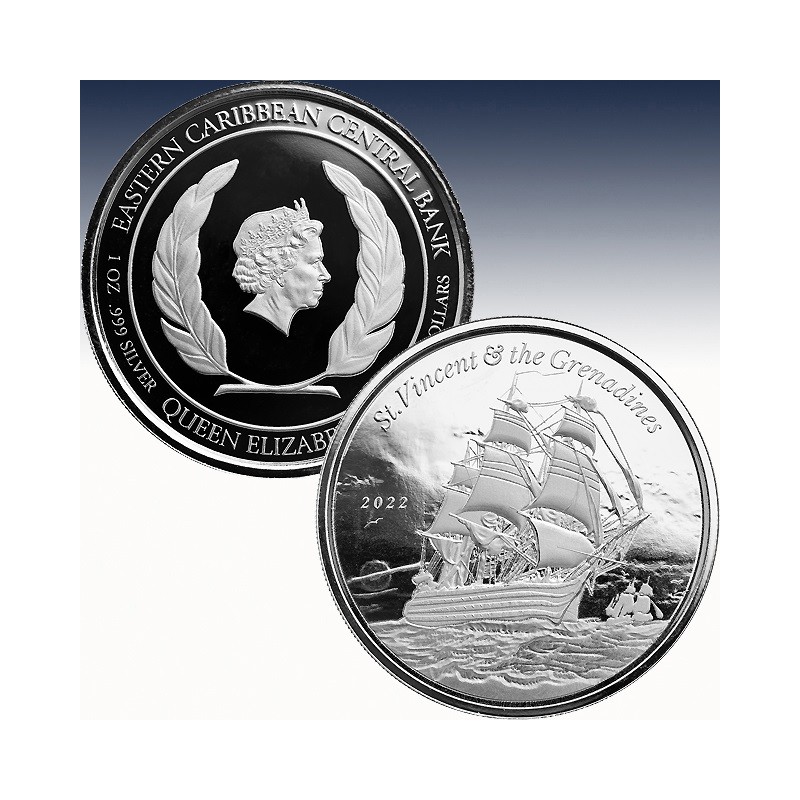 | | | |
| --- | --- | --- |
| Herkunftsland: |   | St. Vincent |
| Nennwert: |   | 2$ |
| Prägung: |   | Spiegelglanz |
| Stückelung: |   | 1 x 1 Unze |
| Material: |   | Silber |
| Feinheit: |   | 999/1000 |
| Gewicht: |   | 31,103 gramm |
| Durchmesser: |   |  40,60 mm |
| Auflage: |   | 25.000 Stück |