Gold 1.748,00 Eur
Silber 20,61 Eur
Platin 907,24 Eur
Palladium 1.864,50 Eur
(49) 2935 - 3 390 375
Europaweite Lieferung
Europaweite Lieferung
Gold 1.748,00 Eur
Silber 20,61 Eur
Platin 907,24 Eur
Palladium 1.864,50 Eur
SILBER 15,39 EUR
PLATIN 853,48 EUR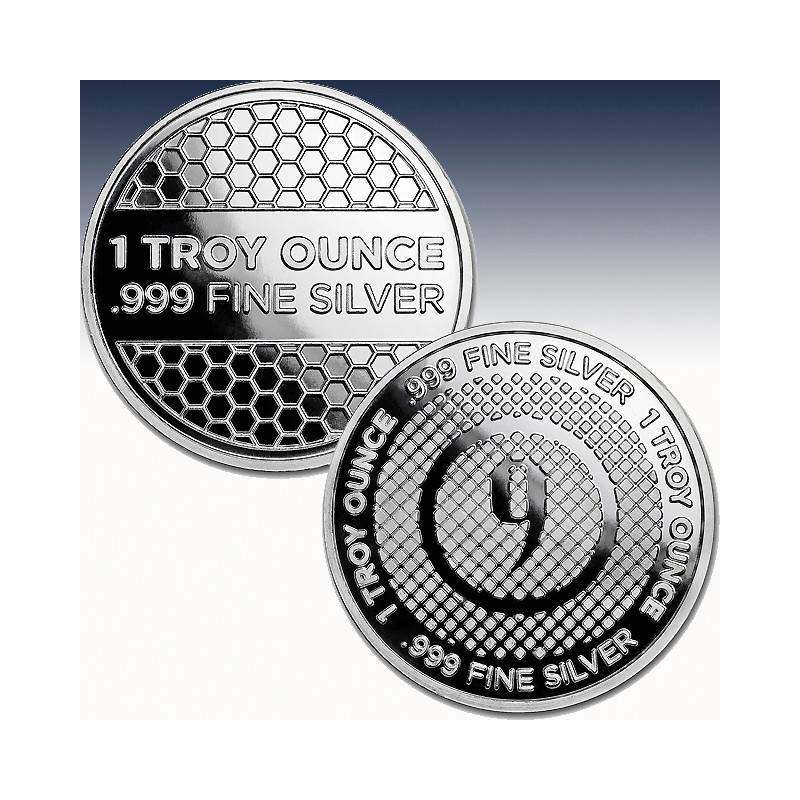  
1 x 1 Oz Silverround 9Fine Mint "Diamond Pattern" -BU-
| | | |
| --- | --- | --- |
| Hersteller: |   | 9Fine Mint |
| Steuersatz: |   | 19% |
| Prägung: |   | Stempelglanz |
| Stückelung: |   | 1 x 1 Unze |
| Material: |   | Silber |
| Feinheit: |   | 999/1000 |
| Gewicht: |   | 3,103 Gramm |
| Verpackung: |   | zip-Tüte |
| Durchmesser: |   | 39.3 mm |
| Ausgabe: |   | -,- Stück |
1 x 1 Unze (oz) Silverround 9Fine Mint "Beehive"
This Silver round from 9Fine Mint adds variety to all collector and investor portfolios, no matter the size of your collection. Multiples of 20 come in convenient storage tubes.
Learn more about 9Fine Mint, a division of APMEX that combines industry knowledge and modern technology to put a new twist on purchasing Silver.

Round Highlights:
Contains 1 oz of .999 fine Silver.
Multiples of 20 rounds are packaged in tubes. All other rounds will be in protective packaging.
Obverse: Features a repeated diamond-shaped pattern above and below the 9Fine Mint logo displayed front and center.
Reverse: Depicts repeated diamond-shapes encompassing the circular 9 with weight and purity along the circumference of the round.
About 9Fine Mint
APMEX, Inc., an industry leader for more than 15 years, wanted to bring competitively priced Silver products into the marketplace that could be manufactured using clean technology. After years spent researching different techniques, we were able to launch 9Fine Mint and create a modern take on a truly classic production process.

9Fine Mint carries ISO 9001 certification, which requires that processes consistently meet customer and regulatory requirements, per the ISO 9001: 2015 standards. These Silver rounds are produced specifically for APMEX, so you can be assured you are receiving a high-quality product.

All 9Fine Mint Silver Rounds are made entirely in the United States, from design to minting to packaging. These 9Fine Mint Silver Rounds boast .999 fine Silver and are highly affordable, giving you the best in quality and presentation without breaking the bank.
Einzigartig in ihrer Art und bereits jetzt schon Kult in den Vereinigten Staaten.
Jede einzelne Sammlermedaille wird als ganze Unze herausgegeben und besteht aus 99,9 Prozent Feinsilber und haben jeweils einen Durchmesser von je 39,00 mm.Herausgegeben in der beeindruckenden Prägung "Brilliant uncirculated"!
Technische Daten
Gewicht

31.103

Material

Silber

Preis-Addition

7.25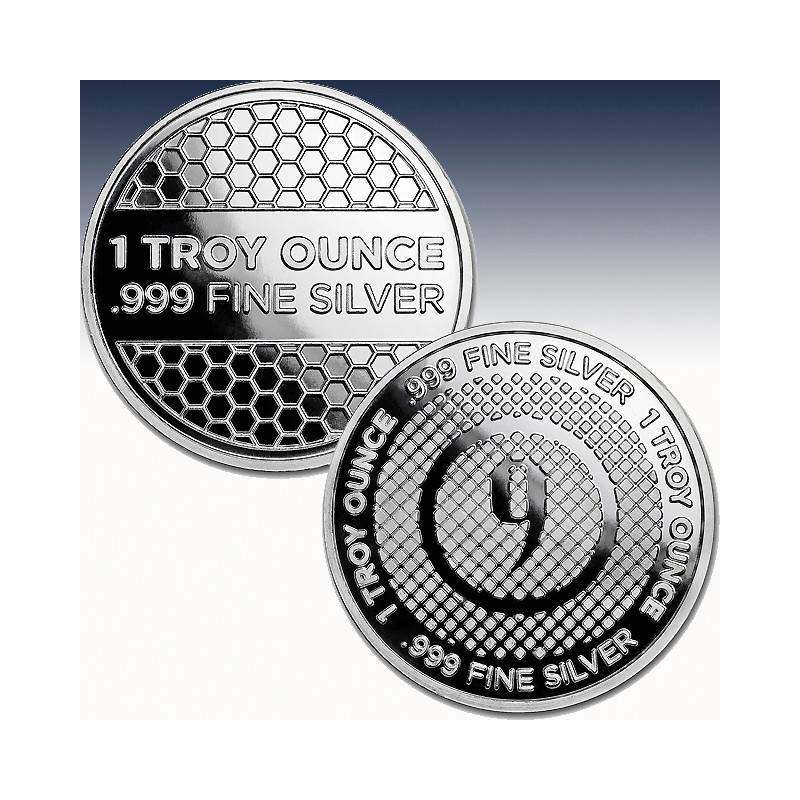 | | | |
| --- | --- | --- |
| Hersteller: |   | 9Fine Mint |
| Steuersatz: |   | 19% |
| Prägung: |   | Stempelglanz |
| Stückelung: |   | 1 x 1 Unze |
| Material: |   | Silber |
| Feinheit: |   | 999/1000 |
| Gewicht: |   | 3,103 Gramm |
| Verpackung: |   | zip-Tüte |
| Durchmesser: |   | 39.3 mm |
| Ausgabe: |   | -,- Stück |