Gold 1.599,65 Eur
Silber 19,60 Eur
Platin 730,62 Eur
Palladium 1.907,89 Eur
(49) 2935 - 3 390 375
Europaweite Lieferung
Europaweite Lieferung
Gold 1.599,65 Eur
Silber 19,60 Eur
Platin 730,62 Eur
Palladium 1.907,89 Eur
SILBER 15,39 EUR
PLATIN 853,48 EUR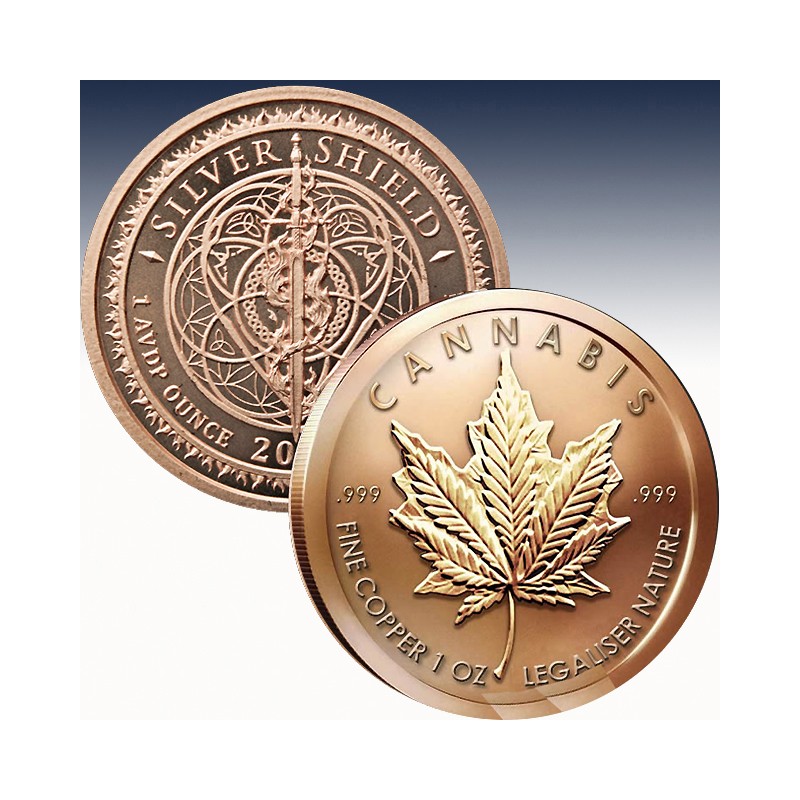  
1 x 1 oz Copper Round Golden State Mint "Cannabis 2020" -BU-
| | | |
| --- | --- | --- |
| Hersteller: |   | Golden State Mint |
| Steuersatz: |   | 19% |
| Prägung: |   | Stempelglanz |
| Stückelung: |   | 1 x 1 Unze |
| Material: |   | Kupfer |
| Feinheit: |   | 999/1000 |
| Gewicht: |   | 31,103 Gramm |
| Verpackung: |   | Zip-Tüte |
| Durchmesser: |   | 39 mm |

Lieferbedingungen (bearbeiten im Modul "Kundenvorteile")

Rücksendebedingungen (bearbeiten im Modul "Kundenvorteile")
1 x 1 Unze (oz) Copper Round Golden State Mint
"Cannabis 2020"
This mock of the second most popular silver coin in the world the Canadian Maple Leaf shows that if any leaf in the world it should be the Cannabis Leaf. Cannabis has been proven to be a gift from God with it's medicinal and industrial uses. Like silver, Cannabis is a direct threat to the collectivist industries that want to control the world. It is time to legalize nature.
Einzigartig in ihrer Art und bereits jetzt schon Kult in den Vereinigten Staaten.


Jede dieser wunderschönen Copperround enthält 999/1000 Feinkupfer und wurde im feinsten "Brilliant uncirculated" geprägt.
Pro Einheit mit 20 Münzen erfolgt
die Lieferung im Original - Münztube!
Technische Daten
Jahreszahl

2020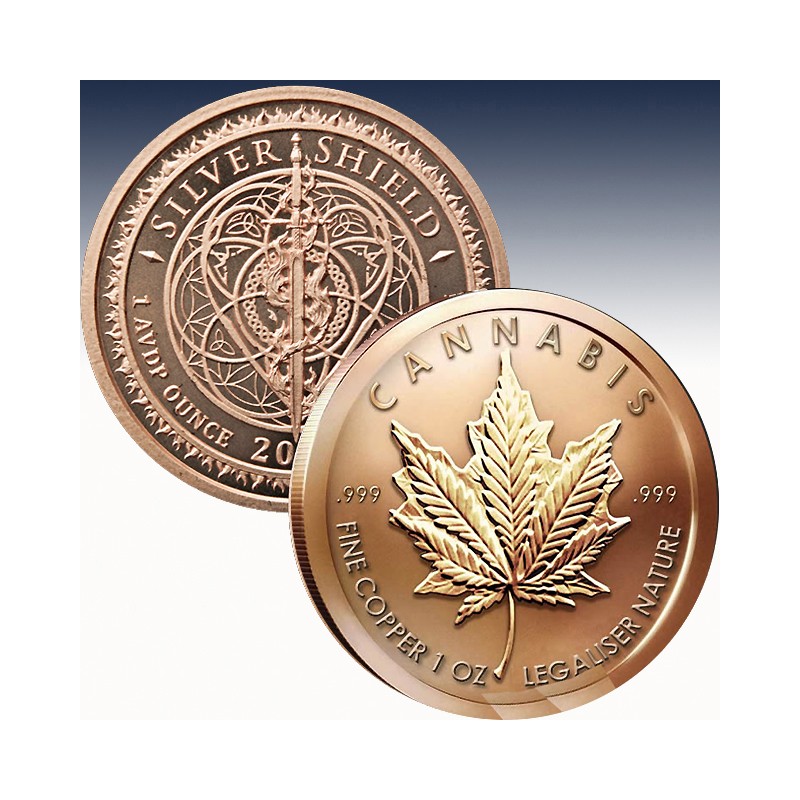 | | | |
| --- | --- | --- |
| Hersteller: |   | Golden State Mint |
| Steuersatz: |   | 19% |
| Prägung: |   | Stempelglanz |
| Stückelung: |   | 1 x 1 Unze |
| Material: |   | Kupfer |
| Feinheit: |   | 999/1000 |
| Gewicht: |   | 31,103 Gramm |
| Verpackung: |   | Zip-Tüte |
| Durchmesser: |   | 39 mm |