Gold 1.748,00 Eur
Silber 20,61 Eur
Platin 907,24 Eur
Palladium 1.864,50 Eur
(49) 2935 - 3 390 375
Europaweite Lieferung
Europaweite Lieferung
Gold 1.748,00 Eur
Silber 20,61 Eur
Platin 907,24 Eur
Palladium 1.864,50 Eur
SILBER 15,39 EUR
PLATIN 853,48 EUR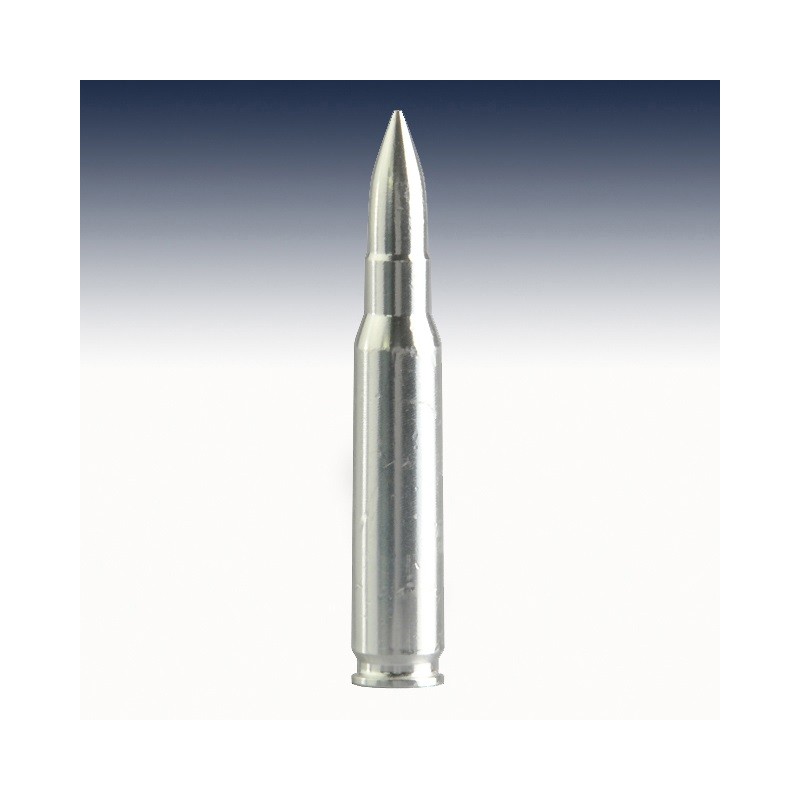  
1 x 2 oz Silver "Bullet 308 (7.62 NATO)"
| | | |
| --- | --- | --- |
| Hersteller: |   | NTR Metals |
| Steuersatz: |   | 19% |
| Prägung: |   | Stempelglanz |
| Stückelung: |   | 1 x 2 Unze |
| Material: |   | Silber |
| Feinheit: |   | 999/1000 |
| Gewicht: |   | 62,206 Gramm |
| Maße: |   | 11,94mmWx72,7mmH |
1 x 2 Unze (oz) Silver "Bullet .308 (7.62 NATO)"
Die Patrone ist 72,7 mm hoch und hat eine Durchmesser von 11,94 mm.
Diese Patronen sind rein dekorativ! Jede dieser wunderschönen Silver Bullets enthält 999/1000 Feinsilber und wurde in einem wunderschönem Stempelglanz geprägt.

Please note that due to the minting process, it is normal for silver bullets to ship with minor blemishes, including scratch marks, die polishing, dings, and general wear. These aesthetic flaws do not affect the silver content value, but unfortunately this is how this product arrives to us from the mint.
Get your investment portfolio on target by including some tangible assets in fine silver like this extraordinary 2 oz Silver Bullet (.308 Caliber). Each of these bullets has been modeled after the famous .308 Winchester rifle ammunition. Introduced during the early 1950s, this ammunition was a staple of the big game hunting industry. While these silver bullets are not designed to be fired and so are not actually usable ammunition, they are modeled as replicas and make excellent investments in fine silver.
Bullet Highlights:
Contains 2 oz of .999 fine silver.
Design replicates that of a .308 caliber bullet.
Each 2 oz Silver Bullet is in brand new, mint condition. Every bullet weighs a full two troy ounces and is composed of .999 pure silver. An eclectic precious metal design, silver bullets are increasing in popularity despite their relative newness to the world of investment silver. They make excellent gifts for veterans, anyone serving currently in the military, hunters, or even gun collectors.
This fine silver product will help you take aim at retirement savings or can simply enhance your silver collectibles with a bullets worth of pure silver. We receive these silver bullet products directly from the mint and ship them in their pristine condition. Each package is insured against damage or loss so our customers are completely protected with their purchase. Every package is mailed with safety and security in mind.
Einzigartig in ihrer Art und bereits jetzt schon Kult in den Vereinigten Staaten.


Jede dieser wunderschönen Silverround enthält 999/1000 Feinsilber und wurde im feinsten "Brilliant uncirculated" geprägt.
Technische Daten
Gewicht

62.203

Material

Silber

Preis-Addition

24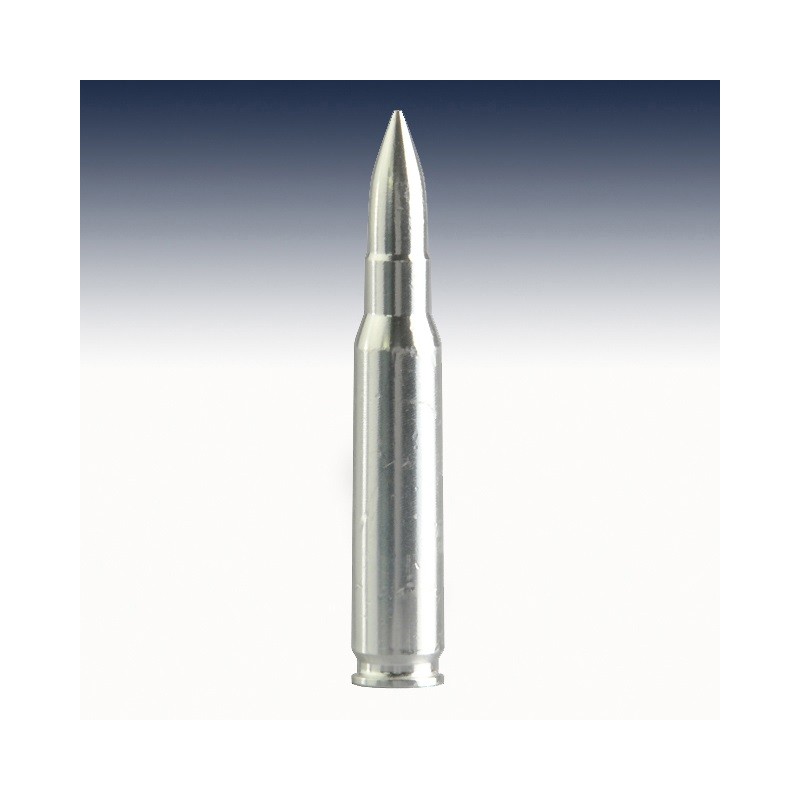 | | | |
| --- | --- | --- |
| Hersteller: |   | NTR Metals |
| Steuersatz: |   | 19% |
| Prägung: |   | Stempelglanz |
| Stückelung: |   | 1 x 2 Unze |
| Material: |   | Silber |
| Feinheit: |   | 999/1000 |
| Gewicht: |   | 62,206 Gramm |
| Maße: |   | 11,94mmWx72,7mmH |