Gold 1.824,35 Eur
Silber 22,59 Eur
Platin 942,83 Eur
Palladium 1.234,75 Eur
(49) 2935 - 3 390 375
Europaweite Lieferung
Europaweite Lieferung
Gold 1.824,35 Eur
Silber 22,59 Eur
Platin 942,83 Eur
Palladium 1.234,75 Eur
SILBER 15,39 EUR
PLATIN 853,48 EUR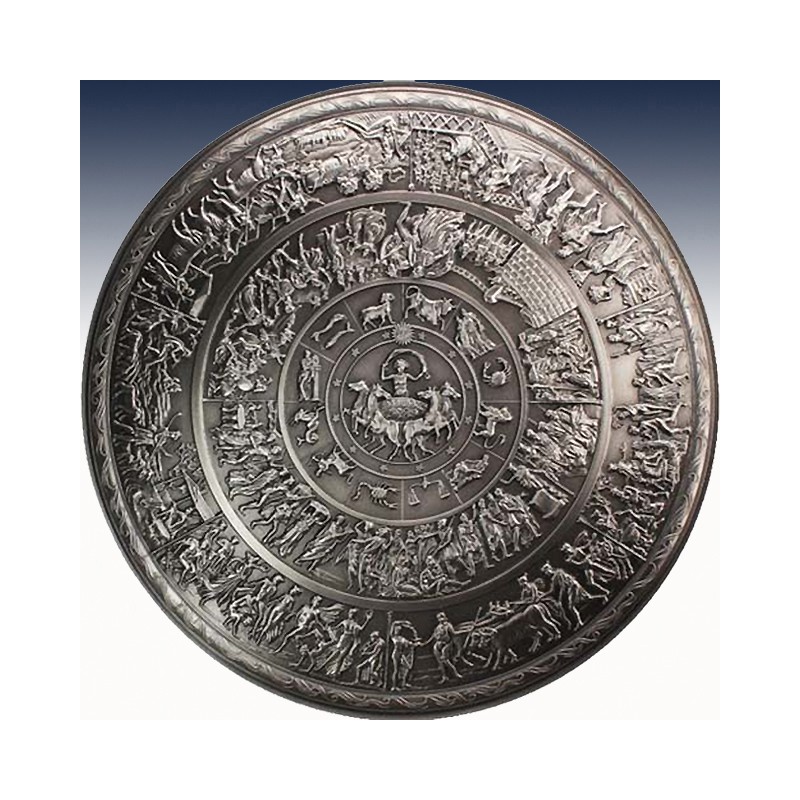  
1 x 2 oz Silverround KOMSCO Südkorea "Achilles Shield Stacker" -Antik Finish High Relief-
| | | |
| --- | --- | --- |
| Herkunft: |   | Südkorea |
| Steuersatz: |   | 19% |
| Prägung: |   | Antique Finish |
| Stückelung: |   | 1 x 1 Unze |
| Material: |   | Silber |
| Feinheit: |   | 999/1000 |
| Gewicht: |   | 62,206 Gramm |
| Verpackung: |   | gekapselt |
| Durchmesser: |   | 50x3,6 mm |
1 x 2 Unze (oz) Silverround KOMSCO Südkorea

"2# Achilles Shield" Antik Finish High Relief
Stackable silver items are popular with both collectors and investors. For the investor, silver that can be neatly stacked together makes it easier to buy and store the precious metal. In the case of uniquely designed items, collectors take an interest in stackable silver that also offers beauty in the primary design.
Stacker Highlights:
Available to you in a custom capsule!
2nd stackable silver shield design!
Antique polish!
Contains 2 Troy oz of .999 pure silver.
Obverse and reverse depict the same visuals, with a domed obverse field.
Stackable silver bullion.
These stackable silver shields are ideally designed for safe, secure stacking. The second in a series of stackable silver shields, the Achilles design has a round format with a domed obverse and concave reverse. This enables you to stack the 2 oz Achilles Shields together with the obverse of each one fitting snuggly into the reverse of another.
All of the 2 oz Achilles Shield Silver Stackers in this listing are available to you in brand-new condition. The silver shields ship inside custom-designed capsules for the product. The antique polish on the Achilles Shield Silver Stacker not only provides a distinctive visual finish, but it also enables you to handle the shields for stacking without worrying about tarnishing the specimen.
The obverse and reverse fields of the 2 oz Achilles Shield Silver Stacker feature the same design elements. These elements are reflected with a domed field on the obverse and a concave field on the reverse of the silver shield. In Homers epic, The Illiad, great detail is given to the description of Achilles shield. The shield has a series of concentric rings with different design elements in each of those rings. This includes symbols representing the Earth, sky, sea, sun, and the moon at the center. There are symbols of the 12 constellations in the next ring, with the outer ring depicted various scenes of life in a city of the ancient world.
Achilles was said to be the greatest warrior of the ancient world. He was invincible with the exception of one flaw. The very base of his heel, now known as the Achilles heel, was his one weakness and it is said that he was killed by the perfect strike of an arrow that hit his heel.
Technische Daten
Gewicht

62.206

Material

Silber

Preis-Addition

50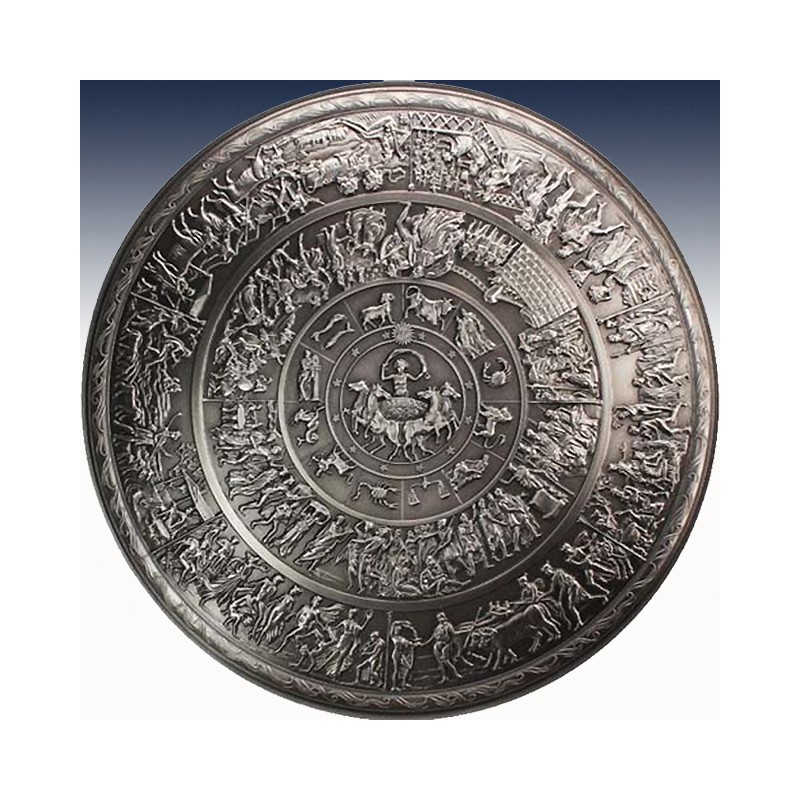 | | | |
| --- | --- | --- |
| Herkunft: |   | Südkorea |
| Steuersatz: |   | 19% |
| Prägung: |   | Antique Finish |
| Stückelung: |   | 1 x 1 Unze |
| Material: |   | Silber |
| Feinheit: |   | 999/1000 |
| Gewicht: |   | 62,206 Gramm |
| Verpackung: |   | gekapselt |
| Durchmesser: |   | 50x3,6 mm |