Gold 1.863,05 Eur
Silber 21,38 Eur
Platin 855,59 Eur
Palladium 879,72 Eur
(49) 2935 - 3 390 375
Europaweite Lieferung
Europaweite Lieferung
Gold 1.863,05 Eur
Silber 21,38 Eur
Platin 855,59 Eur
Palladium 879,72 Eur
SILBER 15,39 EUR
PLATIN 853,48 EUR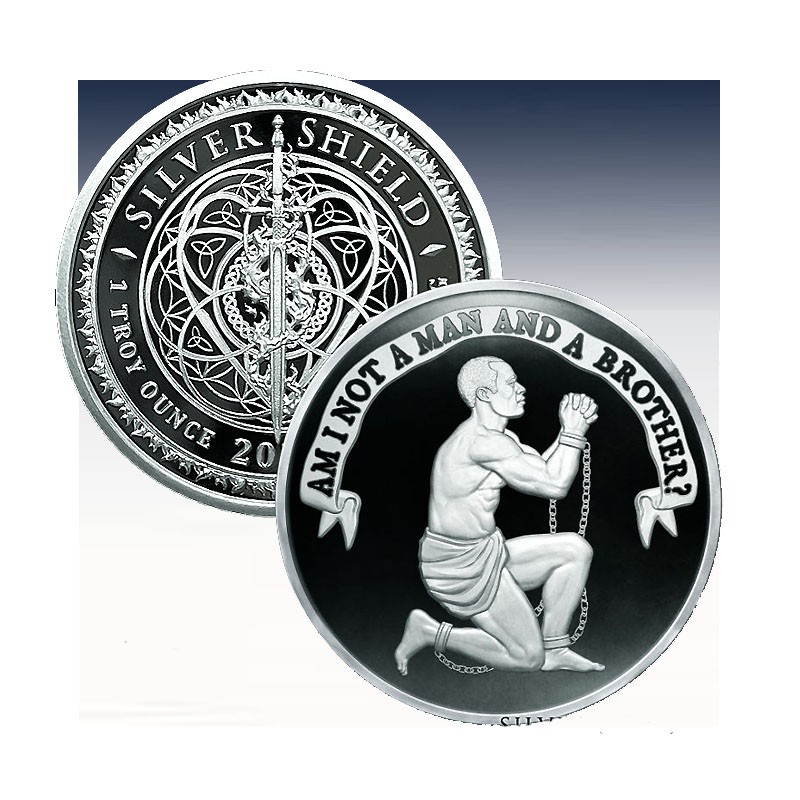  
1 x 1 oz Silverround Silver Shield Group LLC."Am I Not a Man 2023 Micro-Mintage Series" -PROOF-
| | | |
| --- | --- | --- |
| Hersteller: |   | Golden St. Mint |
| Steuersatz: |   | 19% |
| Prägung: |   | PROOF |
| Stückelung: |   | 1 x 1 Unze |
| Material: |   | Silber |
| Feinheit: |   | 999/1000 |
| Gewicht: |   | 31,103 Gramm |
| Verpackung: |   | gekapselt+Box |
| Durchmesser: |   | 39,3 mm |
| Auflage: |   | - Stück |
1 x 1 Unze (oz) Silverround Silver Shield Group LLC.
"Am I Not a Man - Proof Micro-Mintage"

Diese Silverround ist mit einer der außergewöhnlichen Sammlung von "Silver Shield Group LLC." und dem Design von Chris Duane.

Die Micro-Minimintage Serie ist zeitlich bregrenzt! Die neue Ausgabe wird dann entsprechend der Verkaufzahlen des Motives, innerhlab des u.g. Zeitraumes, von Golden State Mint Produziert.
---
Der Vorverkauf der Am I Not a Man" endet am
  Donnerstag dem 23.11.2023 um 18 Uhr
---


78% of the Slave Owners in the South were of Jewish Descent. The Remaining slave owners were Africans owning other Africans in the Slave Trade. Now all the world is enslaved in debt and death. Only a Holy Global Debt Jubilee will end this last fight with human slavery.
Steigen Sie ein und kaufen Sie sich eines oder mehrere dieser begeherten Sammlerstücke!

Einzigartig in ihrer Art und bereits jetzt schon Kult in den Vereinigten Staaten.
Jede dieser wunderschönen Silverround enthält 999/1000 Feinsilber und wurde im sehenswerten "PROOF" geprägt.
Technische Daten
Gewicht

31.103

Material

Silber

Jahreszahl

2023

Preis-Addition

37.5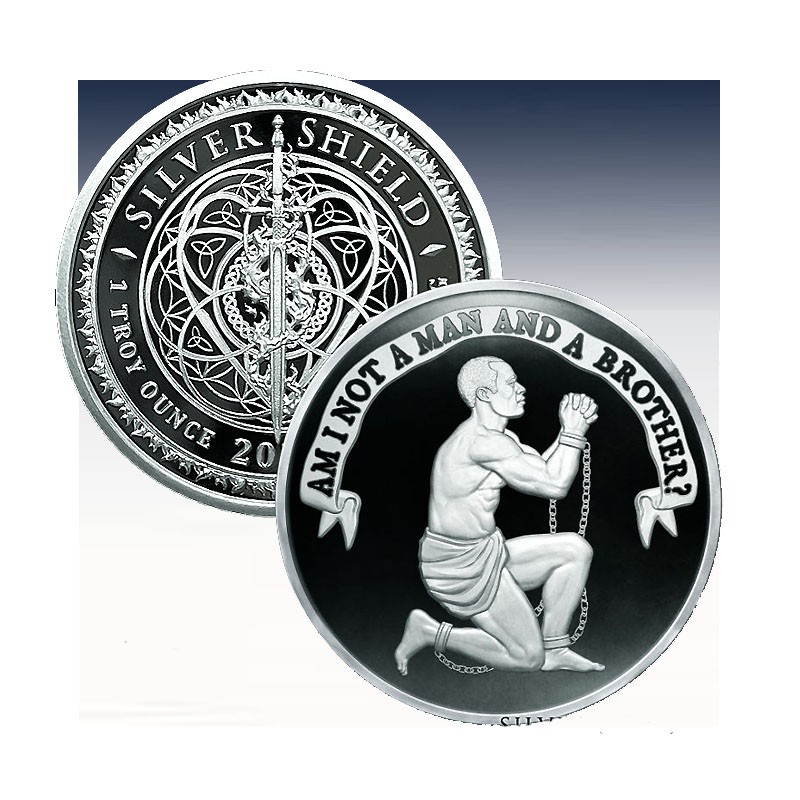 | | | |
| --- | --- | --- |
| Hersteller: |   | Golden St. Mint |
| Steuersatz: |   | 19% |
| Prägung: |   | PROOF |
| Stückelung: |   | 1 x 1 Unze |
| Material: |   | Silber |
| Feinheit: |   | 999/1000 |
| Gewicht: |   | 31,103 Gramm |
| Verpackung: |   | gekapselt+Box |
| Durchmesser: |   | 39,3 mm |
| Auflage: |   | - Stück |