Gold 1.748,00 Eur
Silber 20,61 Eur
Platin 907,24 Eur
Palladium 1.864,50 Eur
(49) 2935 - 3 390 375
Europaweite Lieferung
Europaweite Lieferung
Gold 1.748,00 Eur
Silber 20,61 Eur
Platin 907,24 Eur
Palladium 1.864,50 Eur
SILBER 15,39 EUR
PLATIN 853,48 EUR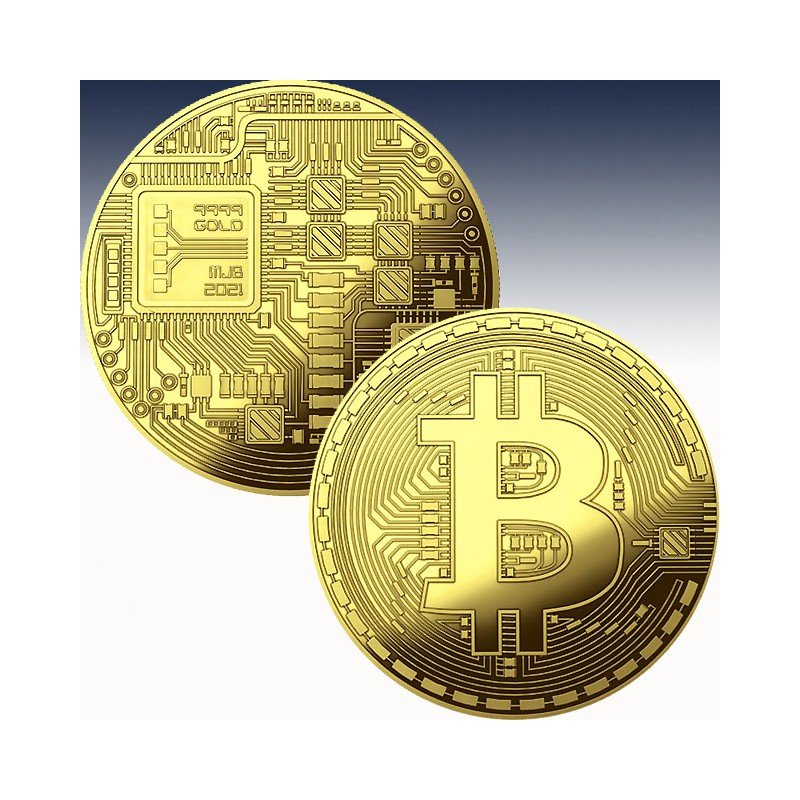  
1 x 5 Gramm Gold Round "Crypto Commemorative Bitcoin" (New)
| | | |
| --- | --- | --- |
| Herkunft: |   | USA |
| Steuersatz: |   | 0% |
| Prägung: |   | Stempelglanz |
| Stückelung: |   | 1 x 5 Gramm |
| Material: |   | Gold |
| Feinheit: |   | 999,9/1000 |
| Gewicht: |   | 5 Gramm |
| Verpackung: |   | gekapselt |
| Durchmesser: |   | 17,4x1,5 mm |
1 x 5 Gramm Gold Round Golden State Mint
"1# Bitcoin Gold Bullion Round"
Although the cryptocurrency field continues to grow, both in popularity and the various forms of currency out there, Bitcoin remains the most talked-about form of currency within the market. Bitcoin also remains the most popular design for silver and Gold Bullion. Today, 5 Gram Crypto Commemorative Bitcoin Gold Rounds are available to you online at JM Bullion.
Round Highlights:
Available to you in individual plastic flips!
Historic design based on the 1st-ever Bitcoin bullion design!
Contains 5 Grams (.1607 Troy oz) of .9999 pure gold.
Bitcoin symbol on the obverse.
Iconic MJB design on the reverse.
Bitcoin was introduced to the world in 2009 as a form of peer-to-peer currency that kept intermediaries out of the mix when it came to commercial transactions. These transactions are completed over secure blockchain systems that use a series of interconnected computers to process transactions without a centralized program to track and store the sensitive information of each user.
All of the 5 Gram Crypto Commemorative Bitcoin Gold Rounds available in this listing at JM Bullion are new rounds that mirror the designs of previous silver rounds featuring the Bitcoin logo. Each round comes with an individual plastic flip and boasts identifying hallmarks on the reverse field.
Bitcoin is, without question, the most valuable cryptocurrency on the market. As recently as January 2020, Bitcoins value was $7,347.49 for 1 Bitcoin. As of October 2021, the value of 1 Bitcoin in US dollars was $60,798.60. It remains the largest form of cryptocurrency by market valuation.
For the obverse design of 5 Gram Crypto Commemorative Bitcoin Gold Rounds, you will find the iconic logo of the worlds leading cryptocurrency. The Bitcoin symbol is as iconic today as that of the United States dollar. Instantly recognizable, it consists of a large capital B with two slashed lines through the vertical field of the letter. The background features a design honoring the digital existence of cryptocurrencies.
In the reverse field of Crypto Commemorative Bitcoin Gold Rounds there is a design honoring the first-ever Bitcoin-themed round. This design is often known as the MJB design for the MJB initials that first appeared on a silver round in 2011. The design honors the original manufacturers of that design, MJB Monetary Metals.
Technische Daten
Gewicht

5

Material

Gold

Preis-Addition

80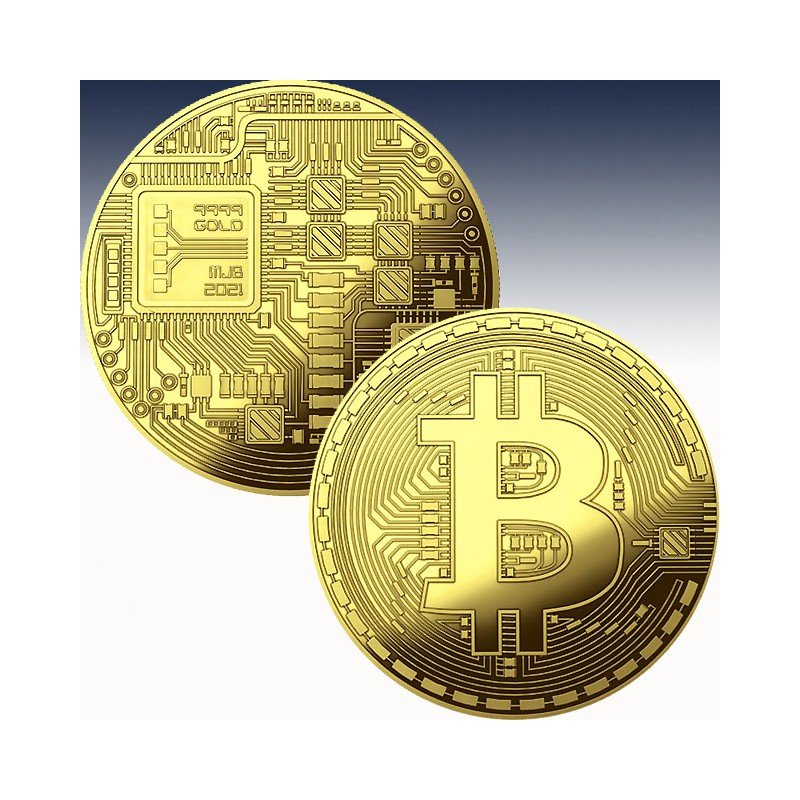 | | | |
| --- | --- | --- |
| Herkunft: |   | USA |
| Steuersatz: |   | 0% |
| Prägung: |   | Stempelglanz |
| Stückelung: |   | 1 x 5 Gramm |
| Material: |   | Gold |
| Feinheit: |   | 999,9/1000 |
| Gewicht: |   | 5 Gramm |
| Verpackung: |   | gekapselt |
| Durchmesser: |   | 17,4x1,5 mm |