Gold 1.817,06 Eur
Silber 22,02 Eur
Platin 956,08 Eur
Palladium 1.299,30 Eur
(49) 2935 - 3 390 375
Europaweite Lieferung
Europaweite Lieferung
Gold 1.817,06 Eur
Silber 22,02 Eur
Platin 956,08 Eur
Palladium 1.299,30 Eur
SILBER 15,39 EUR
PLATIN 853,48 EUR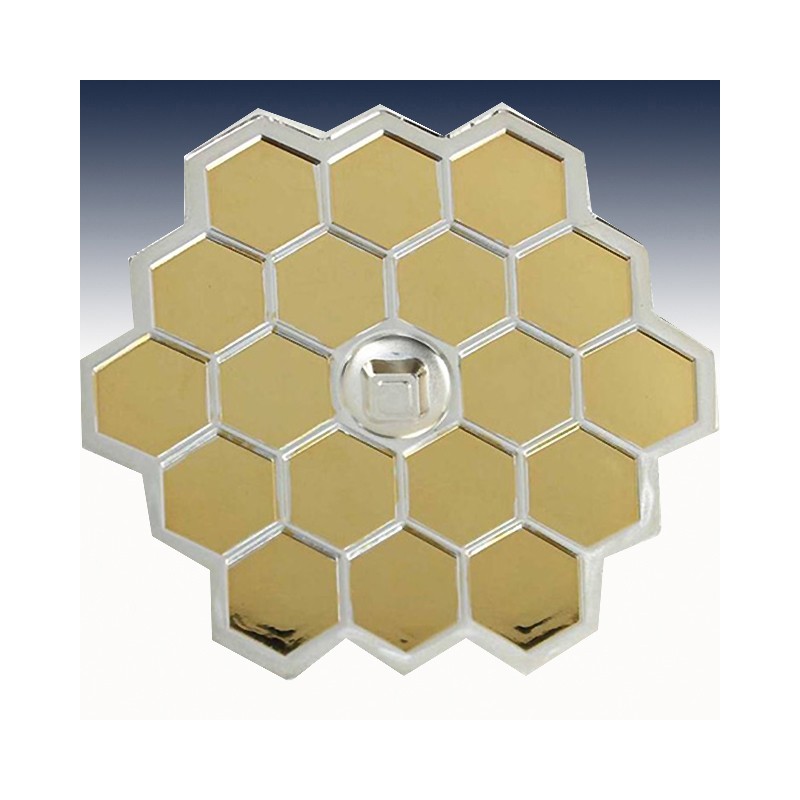  
1 x 2 oz Silver Space Telescope Stacker" -Gildet-
| | | | |
| --- | --- | --- | --- |
|   | Hersteller: |   | Today LTD |
|   | Steuersatz: |   | 19% |
|   | Prägung: |   | Stempelglanz |
|   | Stückelung: |   | 1 x 2 Unze |
|   | Material: |   | Silber |
|   | Feinheit: |   | 999/1000 |
|   | Gewicht: |   | 62,206 Gramm |
|   | Verpackung: |   | gekapselt |
|   | Durchmesser: |   | 50,00x46,50mm |
1 x 2 Unze (oz) Silver Space Telescope Stacker"

Today LTD. is an innovative producer of stackable bullion coins and rounds whose offerings have built a reputation for high quality and creative, culturally-relevant choices of subject matter. With a remarkable new stacker, they pay tribute to the James Webb Space Telescope, an advanced orbital platform for infrared astronomy whose 2021 launch was a quarter-century in the making and the product of partnerships between NASA and a multitude of other space agencies and research institutes. Since becoming operational, this extraordinary piece of technology has produced a plethora of never-before-seen images of our universe, and the 2 oz Space Telescope Silver Stacker reproduces its unique profile in miniature form.
Collectible Highlights:
Ships in a secure plastic capsule!
Unlimited mintage and stackable design!
Contains 2 Troy oz of .999 pure silver with an antique finish and gilded touches.
Obverse side is a gilded rendition of the James Webb Space Telescope.
Reverse side is a concave inverse of that rendition with a slot for stackability at its centre.
The James Webb Space Telescope is an orbital telescope first conceived in 1996 and finally launched for testing and operation in 2021. Its mission is to study previously little-understood phenomena like the formation and evolution of planets, stars and galaxies, to glimpse light from the early formation of the universe after the Big Bang, and study the origins of life as a part of planetary systems. That far-reaching mission began in earnest in 2022, building on the already-extraordinary images captured by the previous Hubble Space Telescope, and it has already begun to reshape our understanding of astronomy, making it an excellent subject for the ambitious bullion range of Coins Today Korea.
The Space Telescope Silver Stacker is available in an unlimited mintage, a cost-effective stackable bullion round with antique finishing that will fascinate fans of astronomy and compel the attention of investors. It comes in a secure plastic capsule, with each shipment tracked by the team at JM Bullion and fully insured against any possible mishap in transit.
The round's obverse side features high-relief sculpting and selective gilding, showing the eighteen-segment honeycomb structure of the telescope in compelling detail with a small optics subsystem nub at the array's center.
Apart from accurately reproducing the details of the telescope, the sculpture of the subsystems nub has a practical purpose for stackable rounds that's revealed on the concave reverse side. Here, a small recess on the back of each round allows further rounds to interlock with it for seamless stacking and storage.

Die Silverrounds bestechen durch eine hervorragende "Brilliant uncirculated" Prägequalität und einem außergewöhnlich schönem Design.
Jede dieser wunderschönen Silverbar enthält 999/1000 Feinsilber.
Technische Daten
Gewicht

62.206

Material

Silber

Preis-Addition

45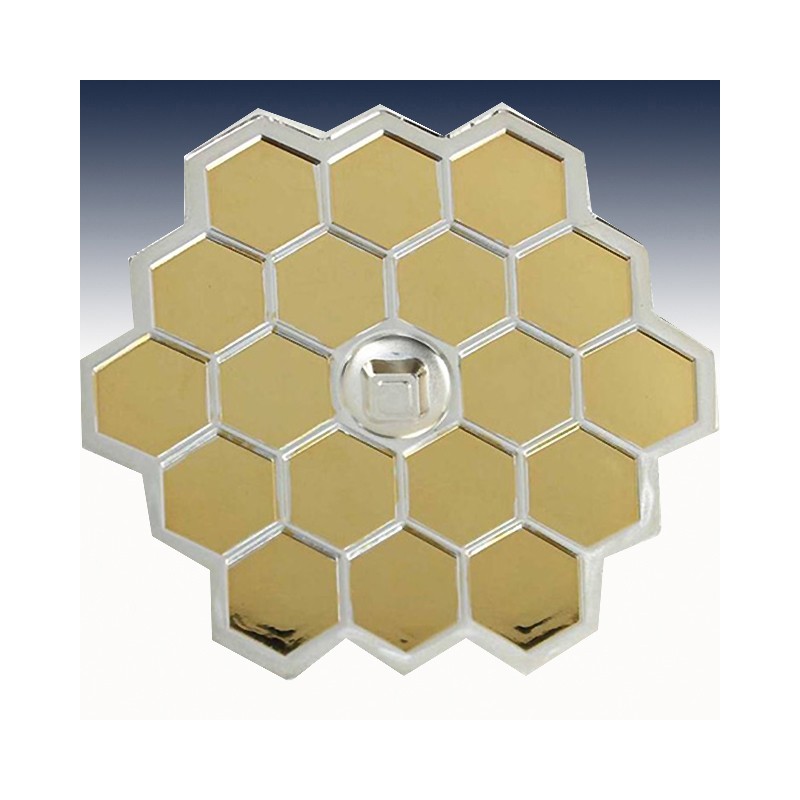 | | | | |
| --- | --- | --- | --- |
|   | Hersteller: |   | Today LTD |
|   | Steuersatz: |   | 19% |
|   | Prägung: |   | Stempelglanz |
|   | Stückelung: |   | 1 x 2 Unze |
|   | Material: |   | Silber |
|   | Feinheit: |   | 999/1000 |
|   | Gewicht: |   | 62,206 Gramm |
|   | Verpackung: |   | gekapselt |
|   | Durchmesser: |   | 50,00x46,50mm |